European Coating Symposium 2019 Heidelberg
The 13th European Coating Symposium will take place in Heidelberg, Germany from September 8th to September 11th 2019 at the Marriott Hotel Heidelberg.

In this venue, the top coating scientist will present the recent advances in the fields of Coating, Printing and Drying of thin Films, Smart Coatings and Materials.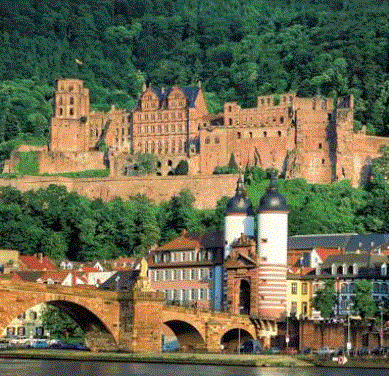 ECS 2019 CHAIRS:
Prof. Dr.-Ing. Dr. h.c. Wilhelm Schabel (KIT)
Dr.-Ing. Philip Scharfer (KIT)
Organized by GVT (DECHEMA)
Advances in Coating & Drying of Thin Films, Smart Coatings & Materials:
Li-Ion Battery Material Coatings
New Anode / Cathode / Separator Material Coatings
Printed Electronics for Energy Harvesting
Digital Printing, Ink Jet Technology
Liquid Drop Jetting and Aersol Printing Technolgies
3D Lithographic Printing and Additive Manufacturing
3D Multilayer Stacking Technologies
Fundamentals in Film Drying, Diffusion, Heat & Mass Transfer
Fundamentals in wetting
Free surface flows
Paints, Varnishes, Adhesives
Superhydrophobic Materials, Self-assembling Coatings
Hybrid Inorganic/Organic & Protein Coatings
Self-healing and Shape-Memory Coatings
Electroconductive Polymers and Coatings
Thermo-Active, Stimuli Responsive & Photochromic Materials
Call for Abstracts, new extended deadline April 18th, 2019
Attendees who wish to present their work in an oral presentation or poster are required to submit a summary of their work through electronic mail. Please send your abstract to ecs2019@lists.kit.edu in PDF format (1 Page) before April 18th 2019.
After acceptance of the abstract you will be asked to submit a manuscript (1-3 pages) before July1
st
2019.
Registration
Deadline for early bird registration is May 1st 2019. You can register here or via the ECS2019 registration form
Download ECS 2019 Flyer (PDF, 247 KB)
Fees:
early bird
later
Industry
€850
€950
Academics
€650
€750
Students
€400
€500
Exhibitors 1
€950
€1150
Accompanying Person 1
€90
€110
ECS 2019 Silver Sponsors 2
€600
€800
ECS 2019 Gold Sponsors 1,2
Please contact ECS Chairs
1incl. ECS boat tour & dinner, get together, City-Tour
2ECS Home Page, ECS Program, ECS Book of Abstracts
The City of Heidelberg
Heidelberg is one the most beautiful cities in Germany, it is full of history, art, research centers and culture. The following video will give you a first impression about the location of the ECS 2019.
Accommodations
The Marriott Hotel has rooms at reduced rates for participants of the European Coating Symposium under the reference "ECS 2019":

Single Room*
€ 155
Double Room*
€ 170
*breakfast included
Marriott Hotel
Vangerowstrasse 16
69115, Heidelberg Germany